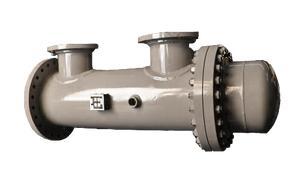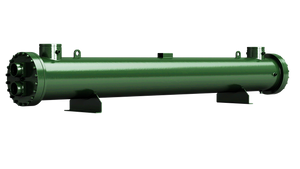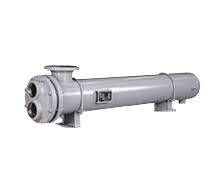 Heat Exchanger
Emergent Coils provides the highest quality heat exchangers custom built to your specifications
Heat Exchanger Applications
We help customers solve difficult fluid flow, heat transfer, and corrosion problems with sophisticated material selection and creative fabrication designs.
Standard heat exchangers typically ship 5-6 weeks after receipt of purchase order and final drawing approval. Rush shipments may be available for new heat exchangers and retube / repair orders.
Emergent Coils provides heat exchangers fabricated to your specifications or cross-referenced with your current make and model for specs. To make recording your specs easier, simply download our blank drawing of a U-Tube Heat Exchanger, then fax or email it back to us.
The heat exchanger brands we replace include:
Industries and Applications using heat exchangers:
Aerospace
Compressor Cooling
Food & Beverage
Healthcare
HVAC
Industrial
Marine Applications
Metals & Mining
Oil & Gas
Petrochemical (processing and refining)
Pharmaceuticals
Power Generation
Pulp & Paper
Refrigeration
Heat Exchanger Capabilities
U-Tube Heat Exchangers are fabricated in accordance with ASME Section VIII, Division I, and TEMA Class C.
Design pressure and temperature of 150 PSIG @ 375F for shell & tube-side.
Standard materials of construction: steel head or fabricated bonnet, steel tube sheet, 3/4" OD x .049 wall (18 bwg) seamless copper or .065 wall (16 bwg) welded carbon steel u-tubes.
Steel shell with up to (4) baffles, and (1) complete set of fiber composite gaskets. Units are available in 2, 4, or 6 pass configurations.
Design / Fabrication capabilities include:
New and replacement units
4" Nominal to 60" Nominal
Shell and tube type exchangers
Double wall tube heat exchangers
Type BEM/BEU
Double wall vented tube type
Double pipe type exchangers
Pressure vessels
Aftercoolers
Replacement fabricated heads and nozzles
Tanks and weldments
Standard and specialty alloys (see the List of Alloys below)
List of Alloys:
Carbon Steel
Copper
90/10 Cupro-Nickel
80/20 Cupro-Nickel
70/30 Cupro-Nickel
Inconel®
Incoloy®
Admiralty Brass
304/L Stainless Steel
316/L Stainless Steel
317/L Stainless Steel
321/L Stainless Steel
Duplex
Alloy 20
Monel® 400
Hastelloy® B
Hastelloy® C
Titanium
Aluminum
Nickel 200
AL-6XN
Blank Drawings
Related Applications:
Replacement Coil