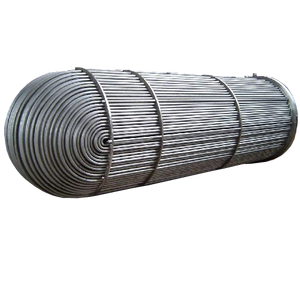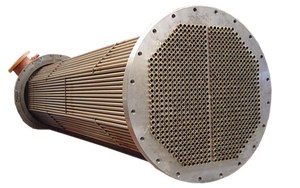 Tube Bundle
Emergent Coils provides top quality custom and replacement u-bend and straight tube bundles.
How it Works
How to Measure
Blank Drawings
Common Brands
Shipping
Top Selling
How Tube Bundles Work
Tube bundles go inside the shell of a heat exchanger. This is the part that fails the most often as the tubes can be vulnerable to corrosion and failure. The average tube bundle uses water that is heated by steam or other fluids in the shell.
How to Measure a Heat Exchanger
A majority the time we can duplicate your tube bundle based off the model number alone. In the rare case, we may need some pictures and dimensions of this bundle to determine how many passes it has and the nominal width and length. We recommend using one of our blank drawings in the field for recording exact measurements.
Knowing the steam and water pressure as well as the consistency of the fluids is very important when buying a replacement bundle. This determines the type of materials that should be used.
Design and fabrication capabilities for tube bundles include:
U-tube or straight tube (fixed tubesheet or floating tubesheet)
Enhanced tube, low-fin, lo-fin, integral tube bundles (U-tube or straight tube)
Tank heater tube bundles
Fuel oil heater tube bundles
Double wall vented tube bundles
Standard and specialty alloys (see the List of Alloys below)
Heads and bonnets
Tank collars and nozzles
A.S.M.E. stamping available
---
---
Common Brands We Replace
American Industrial Heat Transfer
---
Shipping Options for Heat Exchangers

Most tube bundles ship 2-3 weeks from ordering

Expedited shipping options available. 1 to 2 day quick ships are commonly used.
---
---
Top Heat Exchanger Blog Posts